Posted:
December 14th, 2008 |
Author:
Jason Scott
|
Filed under:
interviews
|
1 Comment »
Besides sitting for a number of interviews, Nick Montfort let me know about various events and news that might be of interest to me and the documentary. One of these was a reading of interactive fiction given at the school he was finishing up his Ph.D in, entitled "Autostart" (or AU7OSTART, if you read the posters he had made up). I didn't record the event itself (we agreed it would be needlessly disrupting), but I did end up interviewing a number of people at that event, including Aaron Reed, who wrote Whom the Telling Changed.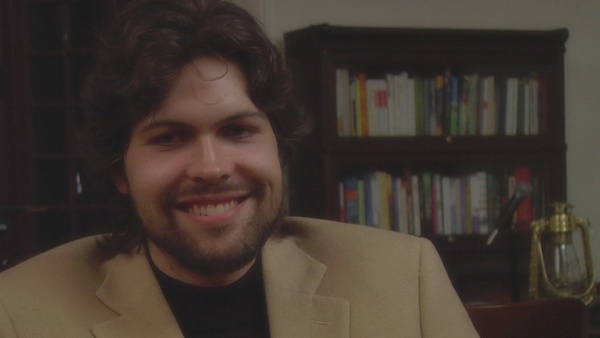 Aaron is what we currently call a "Modern IF" author, meaning his work spans primarily the last decade or so, and like most modern IF authors his work wasn't done for a company or under contract but because he wanted to express himself via this medium. Aaron recently put together this time-lapse film of himself working on one of his projects.
This fun little film is associated with his current project, Blue Lacuna, which he's been working on for quite some time. (As of this writing, Blue Lacuna is in the final phases of testing.) While the short-form IF Competition games have gained a lot of traction in the current era, a few people like Aaron continue to do long-form Interactive Fiction that can represent months or years of work.
Aaron's IFwiki entry is here.
---