Posted:
May 14th, 2010 |
Author:
Jason Scott
|
Filed under:
Interactive Fiction
|
2 Comments »
During PAX East, a postcard was released with a ground-up explanation of interactive fiction and how to play it.  It's meant to be something you can print out or put on a card and show people who've either never played text adventures or who could use a quick brush-up of what the whole thing means. Written by Andrew "Zarf" Plotkin, it's a lot of information nicely presented in a small space.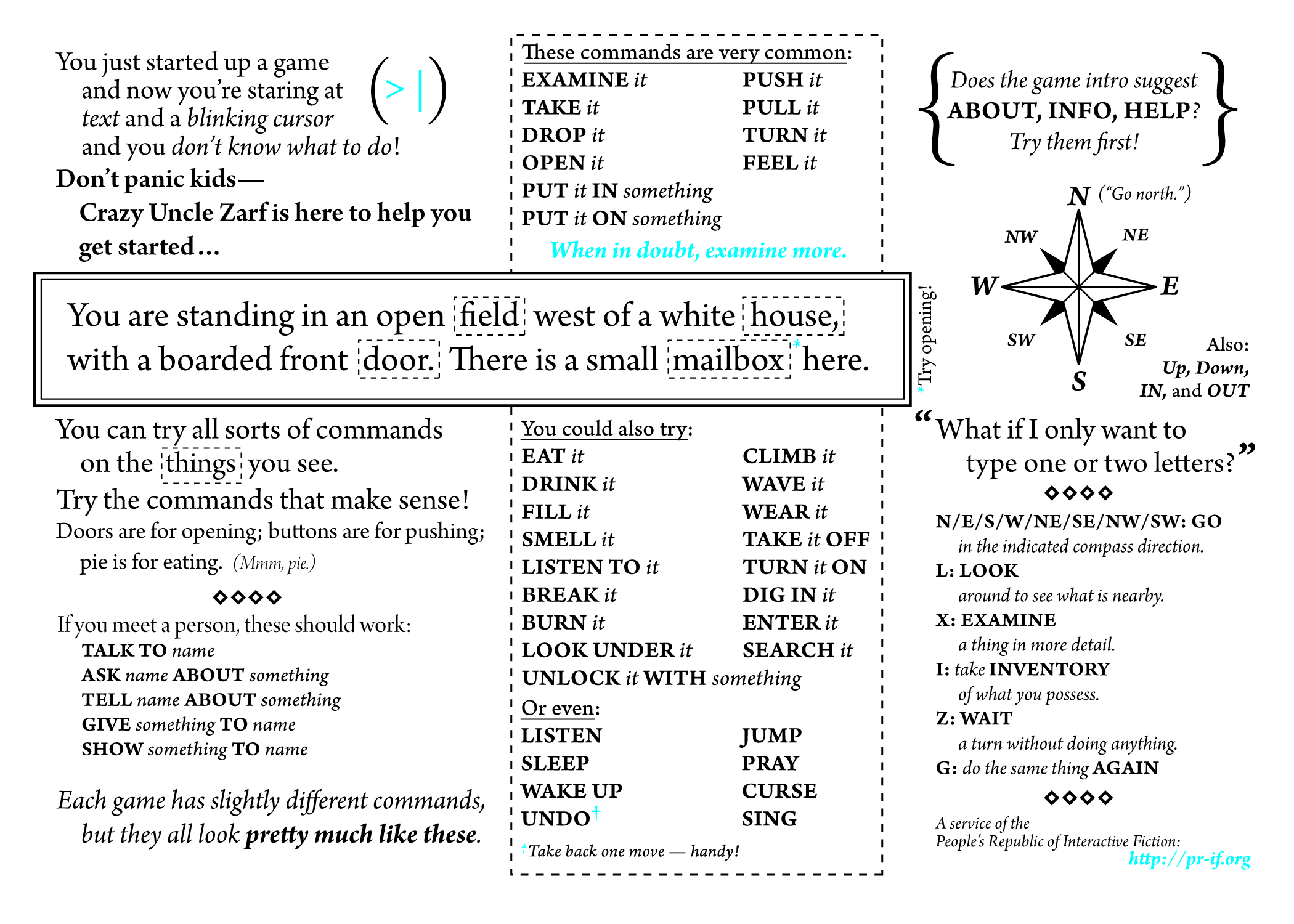 The card is available at screen resolution, PDF format, 300dpi printable  and a number of other formats at the People's Republic of Interactive Fiction.  The PRIF is a new Cambridge-based initiative to discuss contemporary IF and what it all means, plus discuss projects and outreach.  I interviewed several people involved with this project, although not about the project itself. Still, I can vouch that these are very smart people who have done a lot for interactive fiction and it's great they're reaching out like this.
Grab the card for yourself, friends, or anyone else you want to introduce to the world of IF.
---