Posted:
September 18th, 2010 |
Author:
Jason Scott
|
Filed under:
production
|
2 Comments »
The Portland Commodore Users Group has posted the question and answer session that came after my screening. I went on for quite some time and I cover a lot of different things, and if there's anything regrettable in there, then obviously I was misquoted. All in all, it's about an hour, including some good introductions from some of the members of PDXCUG.
Get Lamp Screening Q&A in Portland, OR – PDXCUG.org from PDXCUG Admin on Vimeo.
If you're unable to make it to a screening, imagine you're sitting on the edge of your seat with a nice drink in your hand and the movie just finished.
Here's PDXCUG's weblog entry on my appearance.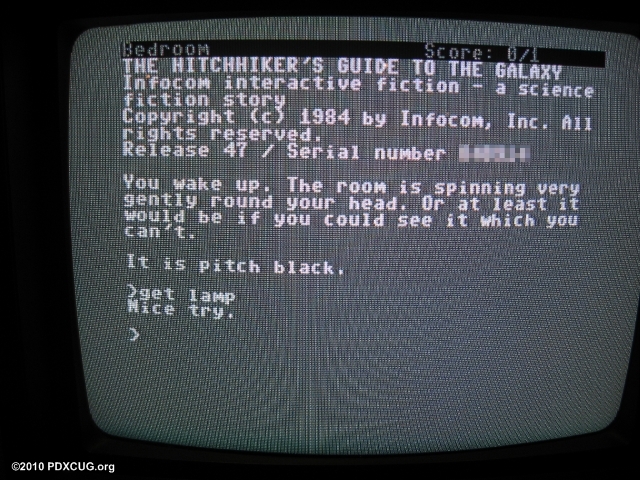 ---